Microsoft Configuration Manager Support Center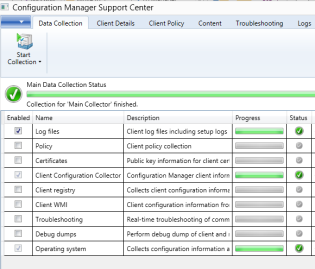 Have you ever needed someone to collect logs off a machine and came to find that the vital log you wanted wasn't collected? Lost in the sea of logs?
Microsoft feels your pain!
Microsoft has released an excellent support tool to assist in troubleshooting ConfigMgr. It can collect logs, policys, wmi, registry etc; from remote or local machines. Also includes a log viewer that groups logs by function. I think it will eventually replace CMTrace.
It's in BETA so read the release notes!  Update: It's released!
http://www.microsoft.com/en-us/download/details.aspx?id=42645
There are no comments yet, add one below.