Office 2019 Fails to activate - Windows Virtual Desktop
Office will fail to activate because Microsoft sets the KMS server in the registry which overrides any method of finding the on-prem kms.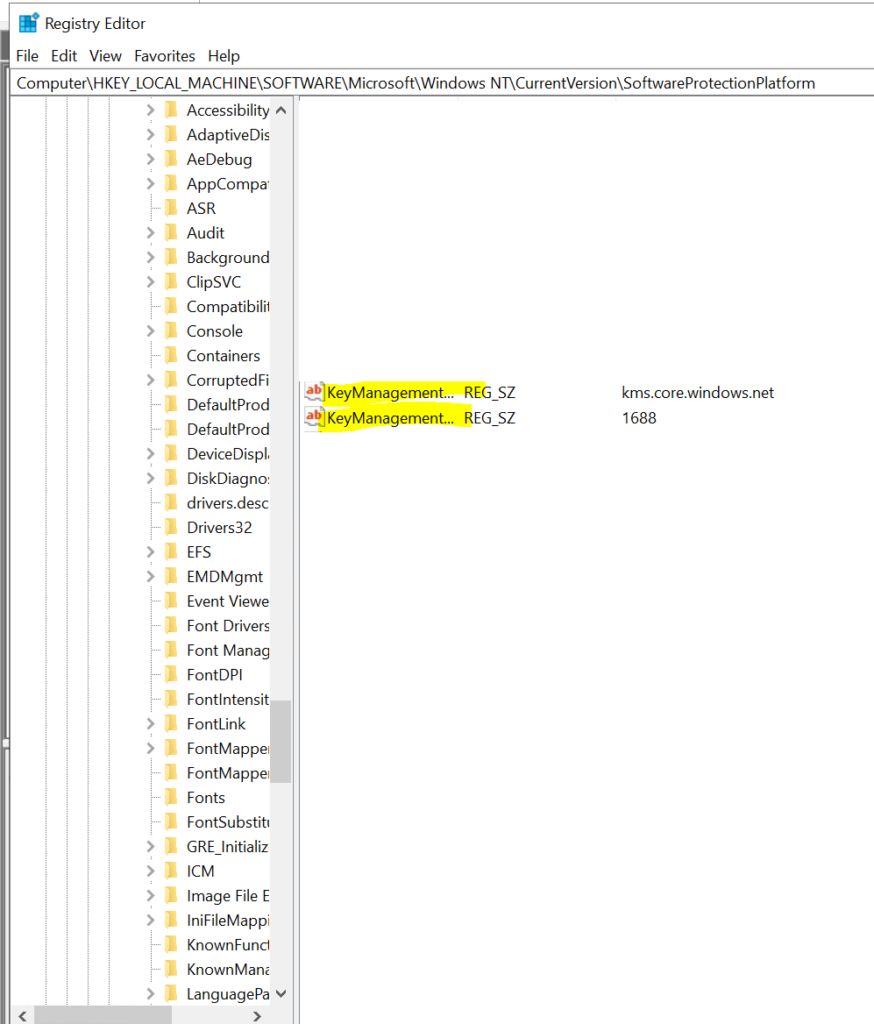 You can deploy a reg to remove these settings. I don't know how that's going to play with the multi-user version but might be ok...
Windows Registry Editor Version 5.00

[HKEY_LOCAL_MACHINE\SOFTWARE\Microsoft\Windows NT\CurrentVersion\SoftwareProtectionPlatform]
"KeyManagementServiceName"=-
"KeyManagementServiceListeningPort"=-

There are no comments yet, add one below.