Future Broadband Referral code

Refer-a-friend!
Enter my Future Broadband code HWU9435 to get $35 credit and an additional 1000GB bonus in your data bank!
Why?
They have some good deals going and many benefits. Being on a business grade network you can be sure it is going to be reliable. You also get a free static IP.
It isn't unlimited but unused data can be used in later months adding to your databank. Having the databank means you can switch to cheaper plans saving money every month, on top of this you can pre-pay 6 months and save 8%.
Config
On your cutover day (usually 8AM) you need to set your router's IP to static with the supplied information in your welcome email. Don't fret if the internet isn't up straight away, it can take about an hour on their backend for the config to complete.
On ASUS Merlin routers such as RT-AC86U you first set the static IP settings under WAN
Then set the VLAN to Manual - VID 100 under LAN > IPTV
(This is not required for FTTP)
10/06/2021 - VLAN is now optional, so as long as you can set a static IP your router will work with Future BB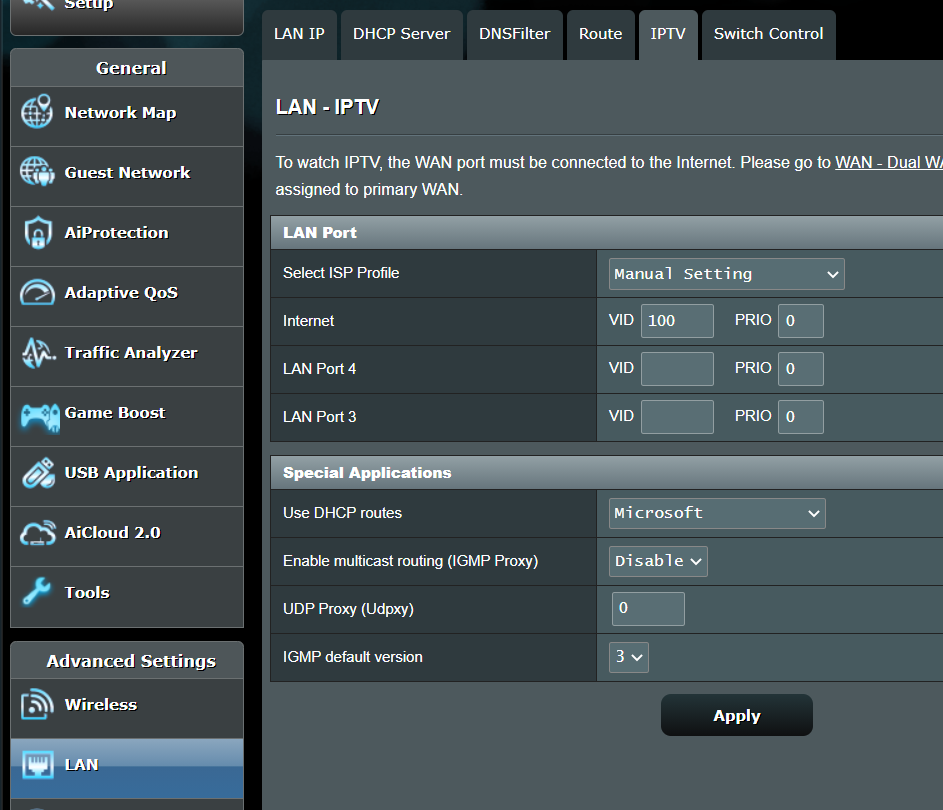 There are no comments yet, add one below.