CLOUDAPP.NET:443. Exception: System.Net.WebException: The remote name could not be resolved
If you get this error in the SMS_CLOUD_PROXYCONNECTOR.log you probably followed some nice tutorial but are using a different country cloudapp server. Set up your common name correctly when requesting the cert.
ie; For Australia East it will be xxx.australiaeast.cloudapp.azure.com
Not xxx.cloudapp.net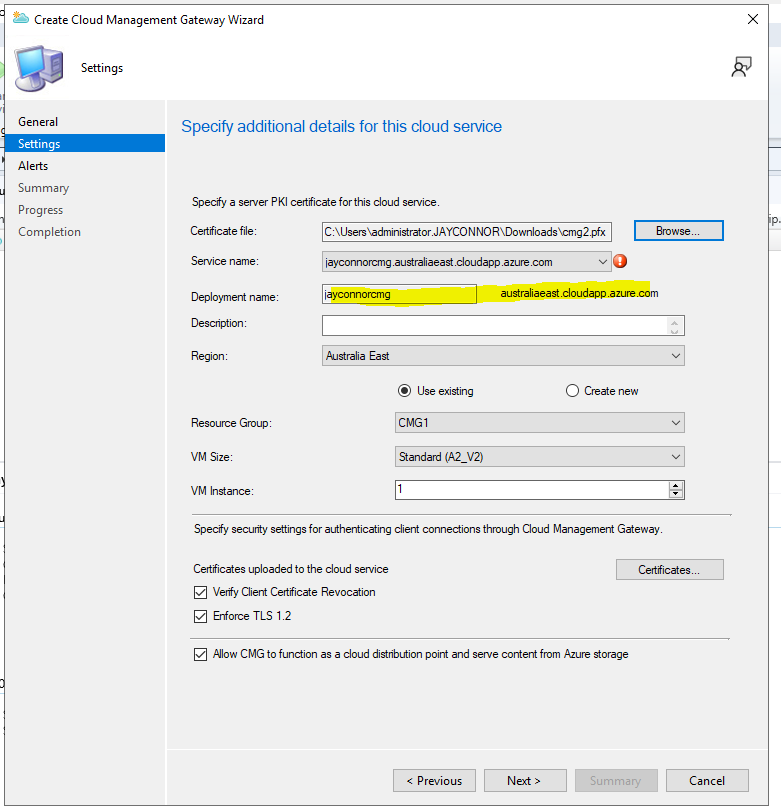 There are no comments yet, add one below.